Very Good Recipes of Bread from Taste Of Pearl City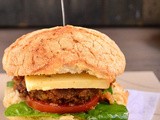 Dutch Crunch Bread and Bean Sandwich for Daring Baker's Challenge March 2012
By Taste Of Pearl City
03/29/12 09:02
This month for Daring Baker's Challenge Sara and Erica from Baking JDs challenged us to make Dutch Crunch Bread. Dutch crunch bread is not any particular type of bread, it's a topping which can be used for any type of bread. In Dutch it's called 'Tigerbrood'...
Add to my recipe book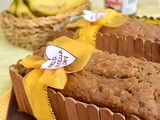 Nutella Banana Bread for World Nutella Day 2012
By Taste Of Pearl City
02/05/12 20:14
It's that time of the year to drool over Nutella again, actually there isn't one day of the year to drool or eat Nutella. Sara from Ms.Adventures in Italy and Michelle from Bleeding Espresso are the two wonderful hosts of our World Nutella Day. This day...
Add to my recipe book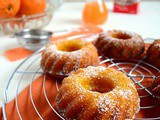 Mini Pumpkin Bread
By Taste Of Pearl City
03/17/11 16:50
If you have read one of my earlier posts Squash Muffin, you would have known how much I like pumpkin or squash in my baked goodies. The reason why I like it is, not just the flavour, the bright golden colour, which attracts me a lot. There a tons of yummy...
Add to my recipe book