Very Good Recipes of Food from Taste Of Pearl City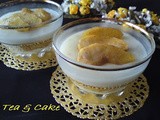 Healthy Morsels- Baby and Toddler Food Roundup
By Taste Of Pearl City
07/23/12 12:04
Dear Food Bloggers, We, Healthy Morsels Team is really happy to get connected with you all through this roundup after a long gap. Our sincere apologies for the delay in the roundup, due to unavoidable circumstances we postponed this roundup for a few weeks....
Add to my recipe book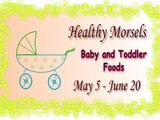 Healthy Morsels- Baby and Toddler Foods
By Taste Of Pearl City
05/05/12 12:25
The excitement, the careful planning, amidst the underlying fear when you introduce the first morsel to your toothless baby, is an unforgettable developmental milestone of the still fresh parents. The joy and the enthusiasm with which this ceremony began...
Add to my recipe book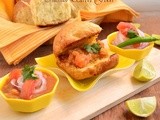 Pav Bhaji - Indian Street Food
By Taste Of Pearl City
01/25/12 15:55
It's been a very long time since I posted two recipes in one post. If I think about that it's quite breathtaking for me now. I made up my mind to post this as quick as possible, so let's have a few words about the recipe and then hit straight to the recipe....
Add to my recipe book