Very Good Recipes of Lemon from Tickle Your Tastebuds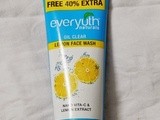 Everyuth Naturals Oil Clear Lemon Face Wash Review
By Tickle Your Tastebuds
09/10/14 10:24
By Salomi Das Hello everyone! We all require a good face wash, when we start our day and end it. When Ponds discontinued my favorite face wash from their range, I was in trouble waters as I didn't know which one to pick up. I have oily skin and I needed...
Add to my recipe book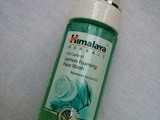 Himalaya Herbals Oil Control Lemon Foaming Face Wash Review
By Tickle Your Tastebuds
08/13/14 02:42
By Supraja Prasad Intro: I can't remember the last time I used a non-dermatologically prescribed face wash. I was so attached to the face wash which my doctor prescribed that I have absolutely forgotten how it feels to use something else to cleanse my face....
Add to my recipe book
Fabindia Lemon Intensive Hand Cream Review
By Tickle Your Tastebuds
07/31/14 03:42
By Meghna Kar Intro: "The hand that rocks the cradle, rules the world" is a famous phrase which throws light upon the fact that a woman has to play multiple roles in her day-to-day life. The dynamic avatars that she has to don is absolutely unimaginable....
Add to my recipe book