Very Good Recipes of Vegetarian from Authentic Vegetarian Recipes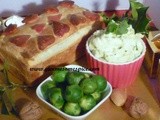 Vegetable and Nut Wellington for a vegetarian Christmas
By Authentic Vegetarian Recipes
12/15/13 21:19
A recent survey of 500 vegetarians by Waitrose has revealed that Christmas dinner can be far from a gourmet experience for non meat eaters. The findings found that many vegetarians are thoughtlessly served meat or have just overcooked, soggy and even burnt...
Add to my recipe book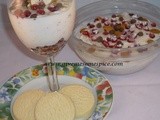 Authentic Vegetarian Recipes | Indian Traditional Food | Step-by-step Instructions
By Authentic Vegetarian Recipes
06/18/12 00:05
Today was Father's Day and I wanted to make a sweet that everyone in the family would enjoy but at the same time could be made very quickly. I learnt to make this quick and easy cheat recipe for shrikand years ago from an aunt. I was young and newly married...
Add to my recipe book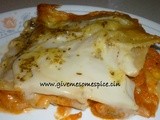 Rich and creamy vegetarian lasagna
By Authentic Vegetarian Recipes
02/28/12 19:28
Lasagna is a dish I make regularly as it's a nice change from curry and rice. I usually make two small dishes of lasagna - one with vegetables and one with a mixture of Quorn mince and vegetables. My children love lasagna made with Quorn Ingredients for...
Add to my recipe book