Very Good Recipes of Brownie from Crunchy Creamy Sweet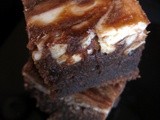 Ginger-licious Carrot Brownies with Cream Cheese Swirl
By Crunchy Creamy Sweet
02/16/12 15:00
Sounds crazy? Maybe. :) But it's time for February's Improv Challenge! Our two ingredients this month were ginger and carrots. It's the month of chocolate - so when you combine the two: voila! Ginger-licious Carrot Brownies :D It was a risky idea but I...
Add to my recipe book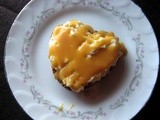 Sweet Valentine Brownies and Blog Awards
By Crunchy Creamy Sweet
02/07/12 00:24
I promised to share tips and ideas for your Valentine's Day desserts. This is one of them. This dessert is ahh-mazing! You get your favorite brownie, frosted and drizzled with caramel sauce. Read that again. :) Talk about a perfect way to dress up a brownie...
Add to my recipe book