Very Good Recipes of Cornbread from Culinarily Courtney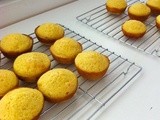 Sweet Cornbread Muffins
By Culinarily Courtney
Subscribe
07/06/12 00:54
Let's talk about names. These little cornbread muffins have sparked some thinking about the subject. When I was a wee child and people would ask me my name, I would timidly reply, "Courtney." Only, because of being soft-spoken, I would often get called,...
Add to my recipe book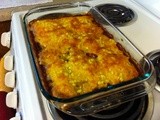 Cornbread and Chili Bake
By Culinarily Courtney
Subscribe
11/07/11 16:52
"Bake" is such a nicer word than "casserole." Yet, I must admit, that's probably what your grandma would have called this dish had she been cooking it up for her family of four in the 1950s, in high heels, no doubt. "Bake" makes me think of flavors melding...
Add to my recipe book