Very Good Recipes of Baked from Culinary Chronicles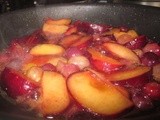 Sauteed Plums and Red Grapes over baked chicken
By Culinary Chronicles
05/26/12 23:10
Hello, hope your all doing well today. It's been raining here in Florida for a couple of days now on and off, I'm glad though, it's a break from the scorching hot sun. Not that it's been terribly hot lately, but it's coming after all this is Florida. Some...
Add to my recipe book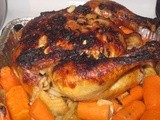 Baked chicken with carrots and onions for Easter Dinner
By Culinary Chronicles
05/26/12 04:08
Hello! Hope your all having a wonderful and blessed Easter Sunday. I have to say, I had a great time, my girls and I were invited to a friends house for egg hunting, Easter Dinner and some swimming. However as the day progressed we became so engulfed in...
Add to my recipe book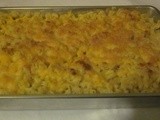 Happy 4TH! Baked Macaroni and Cheese
By Culinary Chronicles
07/17/11 15:40
Happy fourth of July! Here in Florida we've been experiencing a dry spell and hoping for rain to come soon, as of last week it's been back to back thunder storms and looks like it's going to be a wet fourth for us. There was the threat that if we didn't...
Add to my recipe book