Very Good Recipes of Christmas from Culinary Chronicles
Seared chicken with homemade cranberry sauce for VeryGoodRecipes Christmas Menu Challenge
By Culinary Chronicles
Subscribe
12/24/13 19:24
Hello and Happy Holidays to all you good people! Once again I must apologize for my absence, in a future post I will explain. Right now I'd like to announce that I've volunteered to Judge yet another cooking challenge from VeryGoodRecipes.com. This challenge...
Add to my recipe book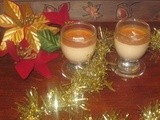 Christmas and coquito
By Culinary Chronicles
Subscribe
12/25/12 04:46
Merry Christmas everyone! Hope your all doing well on this wonderful Christmas Eve. I've spent the day cooking, dancing and just full of Christmas cheer. It has been a while since the onset of the "holidays" has brought me much joy, the joy I did feel was...
Add to my recipe book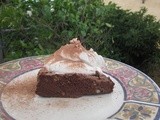 Chocolate Biscotti Pudding or Budino di Gianduia a decadent christmas dessert
By Culinary Chronicles
Subscribe
12/24/11 05:45
Hello my good people, it's Friday December 23rd and my christmas shopping is almost done, what can I say? I'm a "last minute" shopper I mean let's face it in this economy some of us have no choice but to wait. Tomorrow I'll be one of the thousands standing...
Add to my recipe book