Very Good Recipes of Christmas from Culinary Chronicles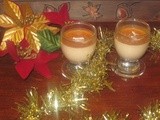 Christmas and coquito
By Culinary Chronicles
12/25/12 04:46
Merry Christmas everyone! Hope your all doing well on this wonderful Christmas Eve. I've spent the day cooking, dancing and just full of Christmas cheer. It has been a while since the onset of the "holidays" has brought me much joy, the joy I did feel was...
Add to my recipe book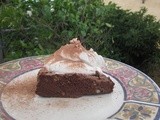 Chocolate Biscotti Pudding or Budino di Gianduia a decadent christmas dessert
By Culinary Chronicles
12/24/11 05:36
Hello my good people, it's Friday December 23rd and my christmas shopping is almost done, what can I say? I'm a "last minute" shopper I mean let's face it in this economy some of us have no choice but to wait. Tomorrow I'll be one of the thousands standing...
Add to my recipe book