Very Good Recipes of Cupcake from Culinary Chronicles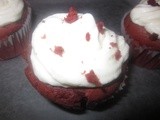 Red Velvet Cupcakes...believe
By Culinary Chronicles
Subscribe
05/21/12 21:46
Hi everyone, hope your all doing well this evening. I'm sorry I missed out on posting for mother's day, I was spoiling myself, just laid in bed until late afternoon. If it weren't for the nagging hunger pangs that grew ever more annoying, I would have stayed...
Add to my recipe book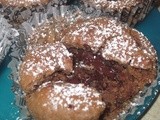 Chocolate filled cupcakes while i think
By Culinary Chronicles
Subscribe
04/22/12 14:22
Hi everyone, hope you are all well. My last post was quite short I realize that and hardly informative I realize that as well, but it's a result of exhaustion and shock I think. It's as though the college process was this long roller coaster ride and I...
Add to my recipe book