Very Good Recipes of Egg from feasting at home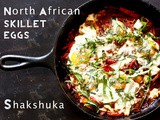 Shakshuka- North African Skillet Eggs
By feasting at home
10/04/12 19:46
It has almost been a year since our trip to Portland, and I still can't get these eggs out of my head. A friend of mine, Kevin, recommended the restaurant Tasty n Sons for brunch, and thankfully we...
Add to my recipe book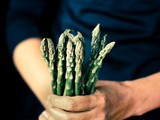 Asparagus and Poached Egg on Toast with Warm Bacon Vinaigrette
By feasting at home
04/21/12 19:19
After we walked everywhere, saw everything, and had done all there was to do, we did something strangely wonderful. We meandered. It was a beautiful spring day in Paris two years ago. We wandered...
Add to my recipe book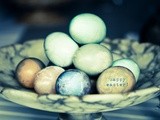 Easter Eggs and Stuffed Bunny
By feasting at home
04/07/12 00:39
Of all the holidays, Easter has always been my favorite. I have such cheery memories of my father in the kitchen dying Easter eggs, the same way his mother did, in the small Egyptian village he grew up in. The first time I witnessed this as a child, I was...
Add to my recipe book