Very Good Recipes of Summer from feasting at home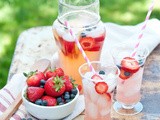 Souvenir Magazine -The Summer Issue
By feasting at home
07/22/13 18:01
The new summer issue of Souvenir Magazine is out. I've ordered my copy and can't wait for its arrival! The founder of this lovely magazine Heather Bullard, is also a contributing editor for...
Add to my recipe book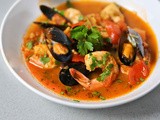 Summer Seafood Stew
By feasting at home
06/19/13 19:00
This was our dinner last night. A summery seafood stew.... light, bright and full of flavor. The base is a fennel tomato broth, landing somewhere in-between Boullabasie and Cioppino. Caramelized...
Add to my recipe book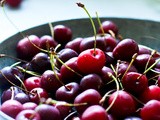 The Summer Day
By feasting at home
07/23/12 18:23
I spent yesterday floating down the Little Spokane River. The birds were singing the most amazing songs, the tall grass reeds were blowing in the wind and the leaves in the trees rustled me into a...
Add to my recipe book