Very Good Recipes of Bar from It's In There....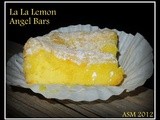 2 Ingredient La La Lemon Angel Cake Bars
By It's In There....
Subscribe
11/18/12 09:59
Recipe: 1 Box Angel Food Cake Mix 15 oz. Can Lemon Pie Filling Preheat oven to 350'F. Mix together Angel Food Cake Mix with Lemon Pie Filling gently with a spoon or form until just incorporated. It will start to fluff up and seem foamy. Make sure not to...
Add to my recipe book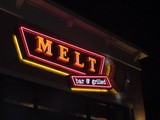 I'm Melted over Melt Bar & Grilled
By It's In There....
Subscribe
02/18/12 12:48
Front Entrance of Indepence, Ohio location Rockside Road Well where do I start here? I think one day a boy named Matt Fish wanted to open his own place where people can eat some amazing concoctions and built up the infamous grilled cheese sandwich. It wouldn't...
Add to my recipe book