Very Good Recipes of Pudding from It's In There....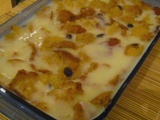 Comforting Homestyle Bread Pudding
By It's In There....
08/28/11 10:13
I love Bread Pudding and this has to be the one recipe that brings me so much comfort. The mouthful of sweet and cinnamon with a beautiful indulgence of custard soaked bread is just one of those Ahhhh moments. When it's made right, bread pudding is the...
Add to my recipe book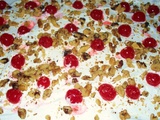 Twinkie Pudding Cake
By It's In There....
08/21/11 13:43
*Photo taken by Karla Everett This is a quick and easy dessert that requires no baking. That semi homemade dessert that is fabulous. Great dessert after a heavy meal because it's so light and not rich. It's decadent, creamy. You can certainly use pound...
Add to my recipe book