Very Good Recipes of Sausage from It's In There....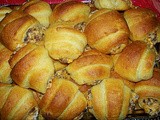 Make a Big Hit At Any Party!: Cheesy Sausage Cream Cheese Crescents
By It's In There....
01/04/12 01:36
*Photo Taken By Karla Everett I thought I would share this recipe for you since a fellow cooking friend posted her photo onto my recipe. She made them for a party and they were a huge hit! I saw her beautiful photo and just thought it needed to be shared...
Add to my recipe book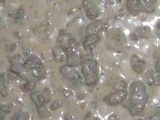 Homemade Sausage Gravy
By It's In There....
08/24/11 05:16
I love Sausage Gravy. A perfect addition to a breakfast, on top of biscuits, toast, hashbrowns, fried breaded chicken breasts. It's such a comfort food and such a treat to have. I have had some really good sausage gravy and some really gross sausage gravy....
Add to my recipe book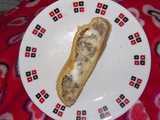 Crescent Sausage Cheese Calzone
By It's In There....
08/07/11 13:28
When I was a kid my Godmother always made this calzone using crescent rolls. She would pinch the perforated together to make a sheet of the crescent dough and then fill it with this sausage mixture. It was so good it seemed you could eat the whole thing...
Add to my recipe book