Very Good Recipes of Tarts from Pistachio and Rose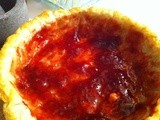 Cornflake Tart
By Pistachio and Rose
09/14/12 12:40
I had never heard of Cornflake tart before but when my Boyfriends Auntie mentioned it, I had to make it. I think it's a bit of a School dinner pudding but all I know is, it tastes amazing and I love it! Your meant to use shortcrust pastry but I had a role...
Add to my recipe book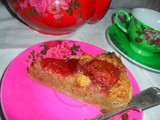 Caramalised Plum & Frangipani Tart
By Pistachio and Rose
02/01/12 00:25
I adore frangipani anything including the stunning frangipani flowers that look like there made out of thick white icing giving off such a pretty scent and when I remembered I had a huge sack of ground almonds in the cupboard (courtesy of Mother) and a...
Add to my recipe book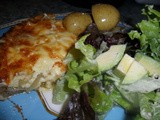 Caramelised Onion Tart and Yellow Raspberries
By Pistachio and Rose
09/29/11 19:07
I had all these lovely warming, hearty recipe's planned for the coming weeks but instead of cold wind and rainy days we have a mini heatwave and the last thing I feel like eating is stew and mash so instead I decided to make an onion tart with salad and...
Add to my recipe book