Very Good Recipes of Garlic from Restless Chipotle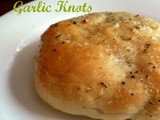 Homemade Garlic Knot Rolls
By Restless Chipotle
08/22/13 22:02
Garlic knot rolls are the entire reason that I visit certain restaurants — even when I am on low carb I cannot resist them. Kryptonite. But who could resist them? I like them when they are practically dripping garlic butter (OK, not practically.. definitely)...
Add to my recipe book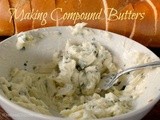 Garlic Butter and Beyond: Making Compound Butters
By Restless Chipotle
09/10/12 16:17
Compound butter is a fancy schmancy term for butter with other stuff added in. We've all had it at least once – garlic butter. What about the honey butter that they serve at some steakhouses? Yep. Compound butter. Various kinds … Continue reading →
Add to my recipe book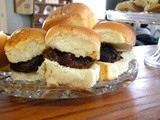 Honey Garlic Meatball Sliders
By Restless Chipotle
01/31/12 15:57
Sliders are a relatively new addiction for many people. Like cupcakes, dessert bites, and other amuse-bouche, the slider engages people with its diminutive size and the idea that anything that small must be free of calories and fat. Whatever the reason,...
Add to my recipe book