Very Good Recipes of Honey from Restless Chipotle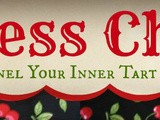 Honey Buttermilk Bread Recipe
By Restless Chipotle
10/15/13 05:30
Preparation: 2h30 - Cooking: 30 min This buttermilk bread recipe is one of my all time favorite yeast breads. The buttermilk gives it a tender crumb, the bread flour gives it more rise, and the honey adds a country sweetness that changes depending on the type of honey you use. This bread...
Add to my recipe book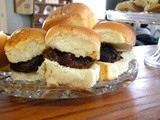 Honey Garlic Meatball Sliders
By Restless Chipotle
01/31/12 15:57
Sliders are a relatively new addiction for many people. Like cupcakes, dessert bites, and other amuse-bouche, the slider engages people with its diminutive size and the idea that anything that small must be free of calories and fat. Whatever the reason,...
Add to my recipe book