Very Good Recipes of Basil from wabi
There are 2 Basil recipes on the blog wabi. (518 on all the blogs)
Click on the title of a recipe or the photo of a dish to read the full recipe on its author's blog.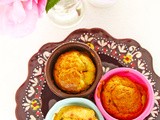 Basil flavored zucchini muffin - Muffin με κολοκύθι και βασιλικό
By wabi
05/05/12 21:43
Σήμερα αποφασίσαμε να περάσουμε όλη την μέρα στην παραλία. Ο Winnie κάνει kite surf και αυτό το άθλημα θέλει ώρες αναμονής κάτω από τον ήλιο. Παρολ'αυτα εγώ και ο φίλιππος είπαμε να του κάνουμε παρέα και να συνδυάσουμε παιχνίδια στην παραλία με ένα μίνι...
Add to my recipe book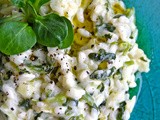 Arugula risotto with basil and lemon - Ριζότο με ρόκα και μασκαρπόνε με βασιλικό και λεμόνι
By wabi
01/27/12 13:46
Ένα από τα βιβλία που αγόρασα ηταν και το recipes for an inspired life της la tartine gourmande. Ειμαι θαυμαστρια της συγκεκριμενης και όταν το ξεφυλισσα ξετρελαθηκα με αρκετες συνταγες της. Εκανα προχθες το παρακατω ριζοττο για μια πιο σπεσιαλ μερα με...
Add to my recipe book