Very Good Recipes of Banana from Celebration Generation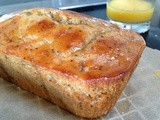 MasterChef Guest Post – Dahlia Abram's Orange Mango Banana Poppy Seed Bread (Gluten Free)
By Celebration Generation
06/11/13 14:30
Today's guest post comes from another one of my fellow MasterChef survivors competitors, Dahlia Abrams. Dahlia is one of the people THAT I didn't really meet in LA, but have come to know since returning to the real world. You may have heard me mention her...
Add to my recipe book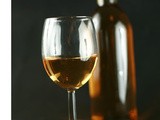 How to Make Homemade Banana Wine
By Celebration Generation
10/14/11 00:56
Homemade banana wine is an interesting thing, in a few ways. For one, by the time you're ready to add the yeast to get the product started… well, you're working with a liquid that just looks revolting. Muddy brown-grey dishwater looking stuff. You add the...
Add to my recipe book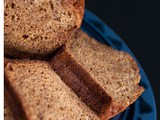 Easy Banana Bread Recipe
By Celebration Generation
09/27/11 21:33
Banana bread has a weird place in our kitchen. We love it, but rarely have bananas to make it with. Because it's something you want overripe bananas for, going out and buying bananas specifically for banana bread isn't really something we consider. We're...
Add to my recipe book