Very Good Recipes of Citrus from Celebration Generation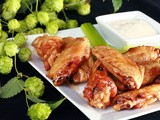 Hoppy Citrus ipa Glazed Wings
By Celebration Generation
09/26/14 14:25
Eek, it's been over a week since I posted my Hoppy IPA BBQ Sauce Recipe… guess I should get to posting the other deliciousness that resulted from that day in the kitchen! While the BBQ sauce was kind of a last minute "Ooh, you know what we should try making?"...
Add to my recipe book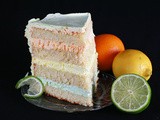 "Citrus Splendour" Cake Recipe
By Celebration Generation
09/20/13 19:54
It's been a while since I posted a cake recipe… gotta make sure to keep up on my Evil Cake Overlord-ness, right? So, here's the recipe for my "Citrus Splendour" cake. This was one of the most popular flavours for our wedding cakes, back when I was still...
Add to my recipe book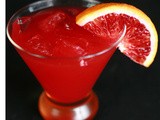 Boozy Fun with Fresh Citrus Fruit
By Celebration Generation
02/14/12 16:11
It's a great time of year to purchase citrus fruits. Not only are most of them in season at the moment, but they provide a nice contrast to winter. Bright sunny colors and flavors go a long way to offset the "blah" outside. Once you've squeezed some lemon...
Add to my recipe book