Very Good Recipes of Dill from Celebration Generation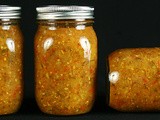 Hoppy Dill Pickle Relish
By Celebration Generation
Subscribe
09/27/12 17:01
After seeing how nuts my husband went for the Hoppy IPA Pickles I created for him, I decided that I should make a hopped up version of a pickle relish. We love (non-sweet!) dill pickle relish, this could be a fun variant on the old favorite. As I was already...
Add to my recipe book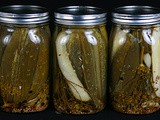 Homemade Dill Pickles
By Celebration Generation
Subscribe
09/18/12 14:09
Here we go – the start of "Pickle Week"! I'm fairly new to pickling, so I had to spend a bit of time researching things like techniques, brine ingredient ratios, etc. Usually I'm really "freestyle" in the kitchen – even with baking – but my background in...
Add to my recipe book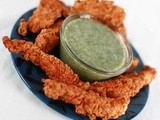 Honey Dill Dipping Sauce Recipe
By Celebration Generation
Subscribe
11/14/11 14:24
Honey dill sauce is one of those things that I think of as being ubiquitous… and then end up disappointed when it's not. When you grow up with something THAT popular, it's weird when you move somewhere that's never even heard of it. So, let me introduce...
Add to my recipe book