Very Good Recipes of Cake from Diana's Cook Blog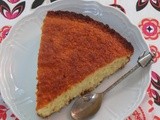 Cake à la noix de coco et au citron
By Diana's Cook Blog
01/23/13 09:56
Pour ce cake, j'ai voulu exploiter la combinaison entre l'arôme doux de la noix de coco et la fraîcheur du zeste de citron : un mariage de saveurs que j'affectionne particulièrement depuis un petit moment. Comme je le fais souvent, j'ai consulté plusieurs...
Add to my recipe book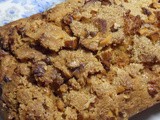 Cake aux pommes et aux noix
By Diana's Cook Blog
11/14/12 15:13
J'utilise souvent les longs week-ends comme prétexte d'essayer une nouvelle recette de gâteau aux pommes, en prévision du brunch que nous ferons certainement selon notre habitude. Il est toujours bienvenu, car les gâteaux aux pommes sont parmi nos préférés....
Add to my recipe book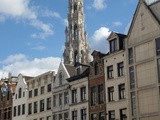 Aventures gourmandes à Bruxelles. 5ème partie. Les rues de Bruxelles, la pâtisserie Wittamer et le Manhattan cheese cake
By Diana's Cook Blog
03/10/12 09:00
Notre troisième jour a été entièrement consacré aux musées, aux galeries d'art et aux rues de Bruxelles. Après s'être exclamé comme tout le monde devant le Mannequin pisse : « Mais il est vraiment trop petit ! », nous avons arpentés les rues jusqu'au palais...
Add to my recipe book