Very Good Recipes of Coconut from Free Spirit Eater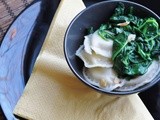 Perogies w/ Coconut Oil Sauteed Spinach
By Free Spirit Eater
Subscribe
12/11/11 04:09
Don't you just love that feeling you get when you've finished your chores, writing assignments and prettied yourself up? That sense of accomplishment you get after being able to execute a couple of lovely written pieces all while listening to the serenade...
Add to my recipe book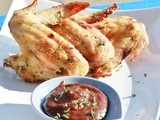 Coconut Baked Chicken Wings w/ a Cayenne Dry Rub
By Free Spirit Eater
Subscribe
12/09/11 22:06
Yesterday I spent the evening baking gluten free muffins for a friend and fellow food bloggers recipe swap. As my muffins sat on the window sill I gathered more ingredients for a rice pudding recipe my grandmother finally divulged, along with another very...
Add to my recipe book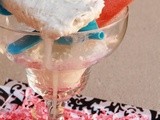 Cantaloupe Pops w/ Strawberry Honey Nectar & Coconut Almond Cream Pops
By Free Spirit Eater
Subscribe
09/15/11 02:57
As a child I remember hating the thought of Summer being over. I despised the thought of lugging my back pack to school and listening to lectures, gossip, and more drama. I longed to hold on to the long Summer days playing outdoors and getting into trouble....
Add to my recipe book