Very Good Recipes of Baked from No-Frills Recipes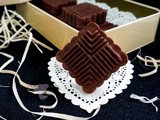 Baked Chocolate Mooncakes
By No-Frills Recipes
09/07/14 10:00
Baked Chocolate Mooncakes seem to the 'The' mooncake this year and after looking at all the other blogposts by fellow bloggers, the temptation is just too great to resist. So here are my Chocolate Moonies! I'm also taking the opportunity here to wish all...
Add to my recipe book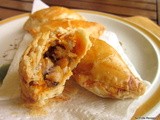 Baked Curry Puffs
By No-Frills Recipes
10/29/12 04:46
This was my maiden attempt at making baked curry puffs and although it entailed a lot of standing, dividing and rolling out the dough, wrapping, etc. it was all worth the effort when everybody gave the thumbs up! Read on for the Recipe
Add to my recipe book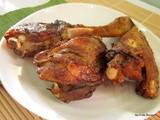 Black pepper salted baked chicken
By No-Frills Recipes
07/23/12 06:12
I made this black pepper salted baked chicken over the weekend and it's a bit similar to our famous Ipoh Salted baked chicken but this is with added black pepper. It's very simple to prepare as the ingredients are all pre-mixed and all you need to do is...
Add to my recipe book