Very Good Recipes of Mousses from Rawfully Tempting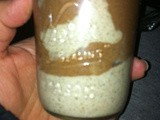 Chocolate - Butterscotch Mousse Parfait
By Rawfully Tempting
Subscribe
01/12/14 05:50
One of my favorite dessert recipes ever! I make so many different variations of this and rarely ever measure. The recipe below is just a base, but you can make this in almost any flavor using extracts and things like mesquite, lucuma, macca, fruit, etc....
Add to my recipe book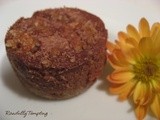 Creamy "Peanut Butter" Mousse Cups
By Rawfully Tempting
Subscribe
11/14/11 22:12
Lovely little cups of decadent creamy mousse that are sure to please your palate. This recipe could easily be used as a base to create a variety of flavors. Eliminate the nut butter, change the extract flavors, and create magnificent little cups of mousse...
Add to my recipe book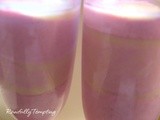 White Chocolate - Cranberry Mousse Parfait
By Rawfully Tempting
Subscribe
11/11/11 01:39
A hint of white chocolate, delicately placed between layers of a light cranberry mousse. If you don't have Irish moss paste, you can try increasing the amount of ground chia, but the consistency may not be as silky. Another option would be to use young...
Add to my recipe book