Very Good Recipes of Nut from Rawfully Tempting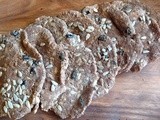 Banana Nut Flatbread - January 2014 Newsletter
By Rawfully Tempting
01/14/14 14:25
I've made quite a few flatbreads over the years, but to date, this is my all time favorite. It's so tasty, that you don't need to put anything on it. However, add some nut butter or raw cheese and sliced apples, for a really special treat! These are great...
Add to my recipe book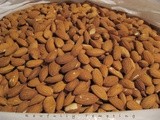 Nuts! - Almond Options
By Rawfully Tempting
10/14/12 20:18
The hunt for quality organic, unpasteurized almonds has finally ended. While the US prohibits the sale of unpasteurized almonds, if you are diligent, there are other options. You may pay a bit more...but it's worth it to me. I want almonds that are truly...
Add to my recipe book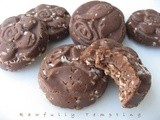 Hazelnut-Pili Nut Chocolate Crunch
By Rawfully Tempting
10/06/12 11:21
Looking for a refreshing replacement for chocolate that still gives your mouth that happy, rich, creamy, satisfying feel? This ingredient is on the pricey side, and I only had a 6-ounce bag to play with, but pili nuts are the balm!!! Oh the things I would...
Add to my recipe book