Very Good Recipes of Raspberry from Rawfully Tempting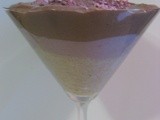 Chocolate-Raspberry-Vanilla Pudding Parfait (Raw Vegan)
By Rawfully Tempting
05/22/13 00:48
It is 85 degrees F and I'm not feeling very hungry for dinner, so I created this fabulous triple pudding parfait. By using either fruit (fresh or frozen), or dried fruit powder, you can prepare this in almost any flavor. I chose Chocolate, Raspberry and...
Add to my recipe book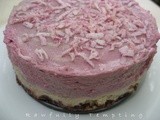 White Chocolate - Raspberry Cheesecake
By Rawfully Tempting
08/07/12 20:16
A dear friend of ours brought over some fresh picked raspberries. Oh, what to do....CHEESECAKE! The blend of white chocolate and fresh raspberries made my mouth water and my taste buds tingle with delight! I love these mini 4" spring form pans. Instead...
Add to my recipe book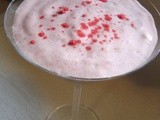 Red Raspberry Smoothie - Got Raspberries? nope
By Rawfully Tempting
02/04/12 16:26
No Raspberries? That's okay! While running around trying to find a dress for my daughter's wedding...oops, we ran out of greens and fruit for our morning smoothies. I decided to try something new and where I normally use coconut water and meat as a smoothie...
Add to my recipe book