Very Good Recipes of Juice from Recipes to cook good food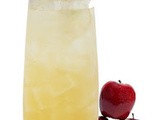 Apple Juice Recipe
By Recipes to cook good food
01/30/12 04:10
Apple Juice Recipe is a lovely drink recipe, and tastes better with Lemon mixed in to give it a sweet and acidic flavor. This is a very easy recipe and is prepared just in a few minutes. Here is my Apple Juice Recipe: Ingredients3 Apples ½ Lemon ProcedureWash...
Add to my recipe book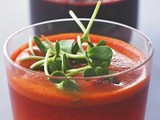 Beetroot Juice Recipe
By Recipes to cook good food
10/09/11 18:07
Beetroot Juice is considered very healthy according to it's nutritional values, and is very helpful in curing of Hypertension. It is proved to be very effective to cut the risk of heart disease, and it even benefits Cancer patients. Beetroot if drank raw,...
Add to my recipe book