Very Good Recipes of Milkshake from Recipes to cook good food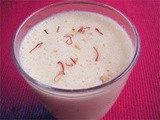 Banana Milkshake Recipe
By Recipes to cook good food
08/21/11 18:39
Banana Milkshake is a fast, easy, yummy delicious milkshakes to make. It takes less than 5 minutes. You can prepare these as some quick drink for kids or for your guests, and they will love it. Here is a Easy Banana Milkshake Recipe. (Serves 4 cups) Ingredients:...
Add to my recipe book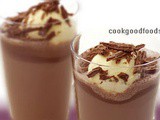 Chocolate Milkshake Recipe
By Recipes to cook good food
07/31/11 18:14
How to make a Chocolate Milkshake ? Chocolate Milkshakes are fantastic drink, very delicious, smooth and creamy. You need not be amazed when I say that you can make Chocolate Milkshake in your kitchen easily in just 10 minutes. Here is the easy Chocolate...
Add to my recipe book