Very Good Recipes of Cheese from The Recipe Review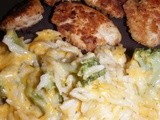 Broccoli Cheese Orzo Casserole
By The Recipe Review
Subscribe
12/14/11 00:30
I had a bag of orzo that had been sitting in the pantry for some time so I sought out a recipe to use it. When I came across this recipe for Broccoli Cheese Orzo Casserole, it was like a homerun as I had everything I needed either in the fridge or in the...
Add to my recipe book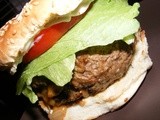 Bacon, Onion and Cheese Stuffed Burger
By The Recipe Review
Subscribe
11/25/11 00:30
The other week as I was working from home on the laptop, comfortable on the sofa, I had the television on, primarily for background noise. I wasn't really paying any attention to it as I was deep in my work but at some point, I got up to stretch my legs...
Add to my recipe book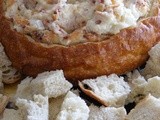 Hot Bacon Cheese Dip
By The Recipe Review
Subscribe
09/14/11 00:30
Football season is finally upon us -- Yay!!! I love football! I'm participating in a fantasy football league this year so I'm following all the teams closer than ever before in addition to cheering on my favorite teams. To celebrate the first Sunday of...
Add to my recipe book