Very Good Recipes of Rice from The Recipe Review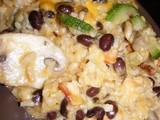 Brown Rice and Black Bean Casserole
By The Recipe Review
Subscribe
12/12/11 00:30
When I saw this recipe on a fellow blogger's website, I knew I had to add it to our menu. I did make several changes and it turned out absolutely delicious. Serena even loved it and ate all the vegetables hidden in it! The leftovers were equally as good....
Add to my recipe book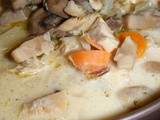 Creamy Turkey and Wild Rice Soup
By The Recipe Review
Subscribe
12/01/11 00:30
I said earlier this week that I don't have alot of Thanksgiving recipes because we do a simple dinner fare (turkey, ham, trimmings) and while that's the truth, like most other households, we have leftovers and after several sandwiches, we're left looking...
Add to my recipe book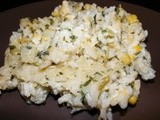 Mexican Sour Cream Rice
By The Recipe Review
Subscribe
03/05/11 00:43
Man, have I been busy!!! But with that said, 2011 has been an absolutely awesome year for me thus far. I came into this year without resolutions but with a list of things that I wanted to do. And so far, those things are well underway. I'm back in school...
Add to my recipe book