Very Good Recipes of Cream from The Recipe Review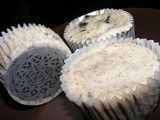 Cookies and Cream Cheesecakes
By The Recipe Review
10/30/11 00:30
Serena loves Oreo cookies; I often pack them in her lunch bag or she'll ask to have some for an afternoon snack. When I saw this recipe, I knew I had to make these since they incorporate her favorite cookie and my favorite desert (cheesecake). These were...
Add to my recipe book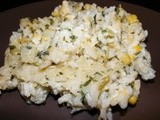 Mexican Sour Cream Rice
By The Recipe Review
03/05/11 00:43
Man, have I been busy!!! But with that said, 2011 has been an absolutely awesome year for me thus far. I came into this year without resolutions but with a list of things that I wanted to do. And so far, those things are well underway. I'm back in school...
Add to my recipe book