Very Good Recipes of Granola from What Katie's Baking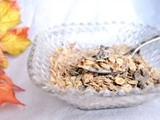 Vanilla Protein Powder Granola with Dates (Baking Christmas Gift Ideas)
By What Katie's Baking
Subscribe
12/18/11 22:15
With Christmas being less than a week away, I'm sure I'm not the only one scrambling to get gifts together for people. Food is the way to people's heart, and when it's homemade, that just makes it even better. Here are some delicious recipes from some of...
Add to my recipe book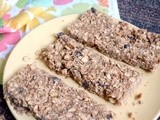 No-Bake Adaptable Fluffer Nutter Granola Bars
By What Katie's Baking
Subscribe
11/22/11 02:23
Store-bought granola bars are good, yes, but they aren't good for you. So why buy them when you can make your own healthy granola bars in under 10 minutes? These granola bars are the best thing ever. They're good for you and I'm not kidding when I say they...
Add to my recipe book