Very Good Recipes of Muffin from What Katie's Baking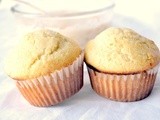 Sweet Cornbread Muffins (and blog changes coming soon!)
By What Katie's Baking
Subscribe
01/17/12 23:51
I'm really excited. Jessica at Southtown Creative is redesigning What Katie's Baking. I will no longer be hosted by Blogger. It'll be all my own, which is really awesome. I can't wait to show you all, but until then, things might be a little crazy around...
Add to my recipe book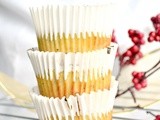 Lemon Poppy Seed Muffins Made With Coconut Flour
By What Katie's Baking
Subscribe
01/06/12 08:05
I've had coconut flour sitting up in the cabinet for about 6 months now. I bought it because it's good for you, it's gluten-free, high in fiber and protein, and I wanted to bake with it. I hadn't done a thing with it, so I looked up "Recipes using coconut...
Add to my recipe book