Very Good Recipes of Sweets from What Katie's Baking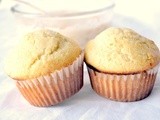 Sweet Cornbread Muffins (and blog changes coming soon!)
By What Katie's Baking
01/17/12 23:51
I'm really excited. Jessica at Southtown Creative is redesigning What Katie's Baking. I will no longer be hosted by Blogger. It'll be all my own, which is really awesome. I can't wait to show you all, but until then, things might be a little crazy around...
Add to my recipe book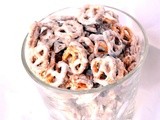 Sweet and Salty White Chocolate Caramel Pretzel Snack Mix
By What Katie's Baking
01/02/12 21:21
I'm not usually the biggest fan of salty and sweet combinations. I'll eat them, but I don't crave them. Until now. I was going to make caramel corn, only to find out that we were out of popcorn, but we did have a bag of pretzels, so I swapped the popcorn...
Add to my recipe book