Very Good Recipes of Garlic from Celebration Generation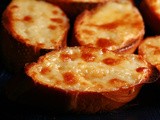 Fromage Fort, or "How to Make Garlic Cheese Bread like a baller"
By Celebration Generation
Subscribe
06/05/13 13:43
Recently, I woke up from dreaming about Fromage Fort. Literally, I woke up to making a mental list of the bits of cheese that we had in the fridge, if we had any appropriate wine already open, etc. To be fair, it HAD been a while since I'd made the stuff....
Add to my recipe book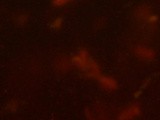 Honey Garlic Cooking Sauce Recipe
By Celebration Generation
Subscribe
06/21/12 13:35
While I can usually reproduce a dish off taste alone – intuitively – sometimes it's fun to have to reverse engineer something. A good example of this was my homemade wine slush mix. For that, I took clues from the ingredient list and nutritional information...
Add to my recipe book