Very Good Recipes of Duck from Neil Cooks Grigson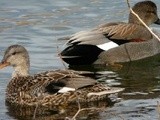 #362 Braised Wild Duck with Apricot Stuffing
By Neil Cooks Grigson
12/07/12 02:30
Gadwall ducks This recipe requires a couple of wild ducks – any will do, Jane does not give specifics. There are only three kinds to choose from – mallard, widgeon and teal – this was not always the case, there used to be many legal game species of duck...
Add to my recipe book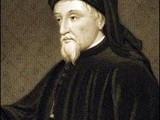 #323 Salmi of Game (or Duck, or Fish)
By Neil Cooks Grigson
12/29/11 17:19
A salmi, also known as salmis, salomine and salomene is essentially a posh game stew and is an abbreviation of salmagundi which started life in France as a meat ragoû t. A salmi, rather than being any meat, should be made using game birds that are partly-cooked,...
Add to my recipe book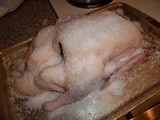 #292 Isle of Man Salt Duck
By Neil Cooks Grigson
08/02/11 03:56
After returning from my little trip back to England and Ireland, I wanted to cook something that evoked some memories of it whilst all was still fresh in my mind. There are no Irish recipes in English Food, but there are a couple of Manx recipes (if you...
Add to my recipe book