Very Good Recipes of Matcha from No-Frills Recipes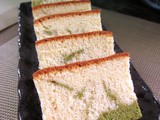 Marble Matcha Castella
By No-Frills Recipes
07/12/12 10:33
M arble Matcha Castella has been on my to-do list for quite a while and I only managed to get it done recently. I made some minor changes to this recipe which was adapted from my previous post on Matcha Castella but for ease of reference I'll type out the...
Add to my recipe book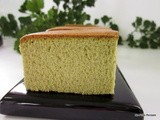 Matcha ~ Green tea Castella
By No-Frills Recipes
03/29/12 12:31
M atcha Castella was next on my list after my first attempt on Honey Castella. I followed Angie's Recipes on Matcha Spelt Castella but tweaked it a wee bit. I substituted sherry with hot water and reduced the sugar by a mere 10 gm. and also changed the...
Add to my recipe book