Very Good Recipes of Cauliflower from Rawfully Tempting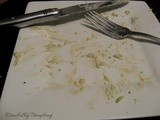 Mexican Style Cauliflower "Rissoto"
By Rawfully Tempting
01/09/12 01:16
Soooo good, I practically licked the plate clean. Yesterday, I posted Chef Russel Jame's Cauliflower Rice in a Creamy Cheese Sauce recipe video, along with my own version of the recipe. Tonight, I was on a roll and inspired to create a totally different...
Add to my recipe book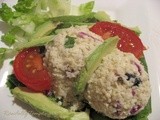 Cauliflower "Rice" and Creamy "Cheese" Sauce
By Rawfully Tempting
01/08/12 02:52
I've been posting some real "Quick and Easy" recipes the past few days. W is still away, and when I prepare food for myself, I want it to be seriously simple. Chef Russell James is at it again and posted a few awesome videos. One of them contained this...
Add to my recipe book