Very Good Recipes of Mexican from Rawfully Tempting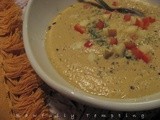 Mexican Style Celery Root Chowder - February 2014 Newsletter
By Rawfully Tempting
02/26/14 16:31
LOVE this quick and easy chowder. Creamy, thick, rich, flavorful, dairy free...and totally delicious! I've served this to many non-raw foodies, and all were in awe of the texture and richness of flavor. Everyone swore the soup was loaded with cream..WELL,...
Add to my recipe book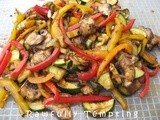 Mexican Veggies
By Rawfully Tempting
04/23/12 02:06
Great veggies to serve with zucchini noodles, kelp noodles, or taco shells. Feel free to add more veggies to the mix! You can marinate them overnight if you don't plan to dehydrate them. Otherwise, marinate for an hour and spread on dehydrator tray for...
Add to my recipe book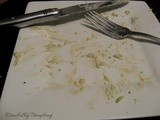 Mexican Style Cauliflower "Rissoto"
By Rawfully Tempting
01/09/12 01:16
Soooo good, I practically licked the plate clean. Yesterday, I posted Chef Russel Jame's Cauliflower Rice in a Creamy Cheese Sauce recipe video, along with my own version of the recipe. Tonight, I was on a roll and inspired to create a totally different...
Add to my recipe book