Very Good Recipes of Austria from The World in My Kitchen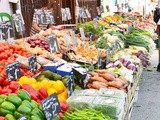 Eating in Vienna, Austria: Part Two
By The World in My Kitchen
05/07/12 19:51
I can't believe that I forgot to post my second part to my "Eating in Vienna" series! Since I work at a college, my busy times are at the whim of the college schedule, and spring is crazy. But better late than never, right? In my first post about Eating...
Add to my recipe book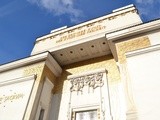 Eating in Vienna, Austria: Part One
By The World in My Kitchen
02/06/12 18:07
Secession Building, Vienna As you all know, I was able to spend 18 days in Central Europe in January. My husband was teaching a college course there, and I went along to help. We spent half of our time in Vienna, a city that I am lucky to visit often. My...
Add to my recipe book