Very Good Recipes of Dressing from The World in My Kitchen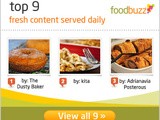 And the Winner of the oxo Salad Dressing Shaker Is
By The World in My Kitchen
06/28/12 15:20
Congratulations to The Southern Fried Bride for winning the OXO Salad Dressing Shaker! Thanks, everyone, for participating this time around! :-) Subscribe to free updates from The World in My Kitchen If you are not reading this post in a feed reader or...
Add to my recipe book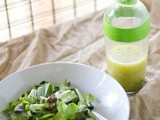 The Basics of a Vinaigrette and an oxo Salad Dressing Shaker Giveaway
By The World in My Kitchen
06/20/12 20:39
When I first moved to France, I realized that I was in trouble when it came to salads. Yes, the grocery stores and markets had great salad ingredients. Yes, salads were everywhere. But at the same time, bottled salad dressings in France were terrible. I...
Add to my recipe book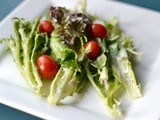 Buttermilk Herb Dressing and Dip
By The World in My Kitchen
08/22/11 16:35
We eat a lot of salad in my family. I think it's because I grew up with a salad (usually pretty simple) with almost every dinner. We always ate the salad with our favorite bottled dressings--Ranch, Italian, Bleu Cheese all graced our table. And although...
Add to my recipe book