Very Good Recipes of Cream from This Designer Cooks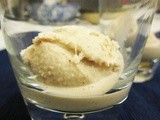 My Sweet Spot: Chai Tea Ice Cream
By This Designer Cooks
09/12/11 18:09
A rainy day in March off a street in Berlin is a strange place to have first tried an Indian chai tea, but that is how it happened. I was young traveler in the nineties with a backpack and a eurail pass, bought with pennies saved from waiting tables. Dewey...
Add to my recipe book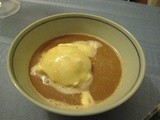 Sweet Spot: Affogato with Homemade Vanilla Ice Cream
By This Designer Cooks
08/17/11 17:09
I am a girl of simple tastes. Believe me. I sound fancy with my duck confit carbonara, mango chili pops and my trips to fancy food markets but at the end of the day, I am all about vanilla. I think that Nick and I have agreed that this has been our favorite...
Add to my recipe book