Very Good Recipes of Edible from Alessandra Zecchini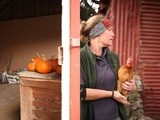 The Edible Journey Cookbook
By Alessandra Zecchini
12/07/13 03:17
Photos by Bron Marshall © Today I would like to share with you some extracts from Bron Marshall's blog. Bron is one of the photographers (but also cook and stylist) for what I think must be the most beautiful school fundraiser cookbook ever: The Edible...
Add to my recipe book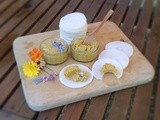 Vegetable Pâté with Salted Butter served with Daikon Slices and Edible Flowers
By Alessandra Zecchini
02/21/12 04:43
In my mind Pâté is something made with leftovers: mince finely and add fat, and voilà le Pâté! But leftovers in this household are very scarce indeed, so for this month MT Challenge I needed to create some! Obviously my p âté has a vegetable base, Kazuyo...
Add to my recipe book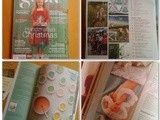 Homemade Edible Decorations for Christmas
By Alessandra Zecchini
11/22/11 02:26
This month Party Food for Girls is featured in Good Magazine with some decorating ideas for Xmas: Xmas tree biscuits with spirulina icing (the little hand is Max's), meringue wreaths (the hand is Arantxa's friend Yana), and some icing recipes. And the editor...
Add to my recipe book