Very Good Recipes of Almond and Pie
There are 3 Almond and Pie recipes on Very Good Recipes.
Do you like almond and pie recipes?

See all almond recipes or all pie recipes.
Click on the title of a recipe or the photo of a dish to read the full recipe on its author's blog.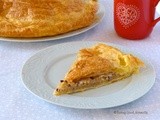 Epiphany cake ( almond , coconut , and chocolate pie) #vegan
By Tasting Good Naturally...
01/06/14 08:00
For the epiphany, I've prepared a simple epiphany cake, a little pie , pretty light , not too sweet … well, a little pie that you can enjoy without guilt. But if really you want something even lighter , go see my tip at the very end of the recipe . I'm...
Add to my recipe book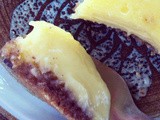 Coconut Lemon Pie with Almond-Pecan Crust
By Salts Kitchen
11/19/12 23:29
My friend Liz's birthday party was a barbeque and pie extravaganza and of course, with my sweet tooth I needed to make sure there was at least one dessert I could eat too (forget the fact that I ate a … Continue reading →
Add to my recipe book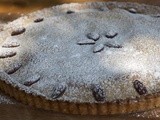 Custard Pie with Pine Nuts & Almonds - Torta della Nonna
By Organic Tuscany Cookbook
04/05/10 21:11
Preparation: 40 min In this traditional Tuscan dessert the combination of rich pastry, delicate custard and toasted nuts makes for a special treat indeed. Torta della Nonna translates as the "Grandmother's cake". Prep time: 40 mins | Total time: 3 hours | Servings: 12 Ingredients...
Add to my recipe book