Very Good Recipes of Bread from Blessings From My Kitchen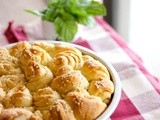 Happy bread
By Blessings From My Kitchen
Subscribe
04/27/13 09:50
Having an online cooking journal for the whole wide web to view, share, remark and debate on can be a very intimidating experience, an online show with an audience of anyone and everyone, on a given, often rendering guilttrips so hard to shoo off when you...
Add to my recipe book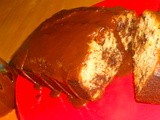 Banana Chocolate Chip Bread
By Blessings From My Kitchen
Subscribe
02/04/12 06:22
Mmm. bananas, such a yummy and versatile fruit. And since it's one of my family's favorite fruits, I elected my key ingredient for my very first "Blessings" post to be the banana- gonna bake me some moist, delicious banana bread. We love banana bread......
Add to my recipe book