Very Good Recipes of Fish from Blessings From My Kitchen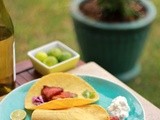 Fish Tacos, Purple Cabbage Slaw and My First Guest Post
By Blessings From My Kitchen
04/22/13 03:19
Just last week I said "yes" to an interview and guest post for the very first time. Frankly, fearful me wanted to run and hide. I didn't and I wouldn't, especially since the person who asked was the exceptionally gifted Rafeeda Rahman, who I'm fortunate...
Add to my recipe book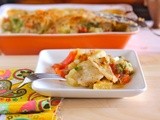 Fish Pie
By Blessings From My Kitchen
06/20/12 09:14
Looking over all of my whopping 36 posts, I notice that, fish has been a most neglected entity. Shameful, indeed I must say! In comparison, there are an imposing 5 recipes dedicated to chicken, a break even of 3 which utilize the hefty meats of beef and...
Add to my recipe book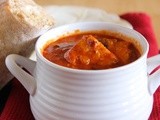 Fish Stew
By Blessings From My Kitchen
03/27/12 23:11
Being the fish fanatic that he is, my husband goes absolutely crazy over this bowl of fish stew. He is notorious for sneaking heaped ladles straight from the pot into his mouth, hot or cold, be it any random time of day or night. Such is his love for this...
Add to my recipe book