Very Good Recipes of Pops from Blessings From My Kitchen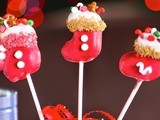 Stocking(cake) pops
By Blessings From My Kitchen
12/23/14 18:41
It's almost Christmas. And this is what I did last week. And it's what you can do this week. Because it's fun. Way too fun. Wee time consuming. But makes you look like a superstar. So before I enter into the customary knows-no-end narrative.. And waste...
Add to my recipe book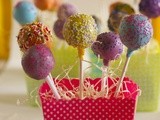 Cake Pops
By Blessings From My Kitchen
05/09/12 07:25
Nearing the end of another school year has probably made these last few weeks most hectic and rather hurried. This post was supposed to have happened earlier, maybe two days ago but the typing never started until today in hopes that this will be published,...
Add to my recipe book