Very Good Recipes of Shrimp from Blessings From My Kitchen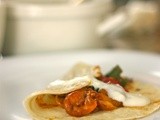 Savory crepes with spicy shrimp and white sauce
By Blessings From My Kitchen
07/30/13 01:30
Okay, okay. So I might not get the consummate time-conscious, blogger extraordinaire award for the year (though it would be super impressive, I must say). But as warnings go, and I did warn you a couple typings earlier that this time of year is slow. And...
Add to my recipe book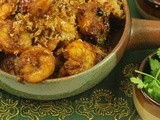 Shrimp Masala
By Blessings From My Kitchen
07/08/12 11:28
When you visit Kerala, you will most likely get a taste of some matchless seafood. Kerala sits facing the Arabian sea on the southern tip of India. A good part of the state is surrounded by water, mainly providing networks of canals, lakes and inland waterways,...
Add to my recipe book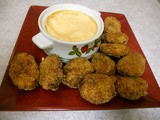 Of Shrimp Cutlets and Cooking Competitions
By Blessings From My Kitchen
02/26/12 08:52
I googled cutlet for a descriptive idea on the word. My search led me to a reference list of countries and each one's definition of a cutlet, with variances according to region, country, and culture. In Italy,veal with a breadcrumb/batter coating makes...
Add to my recipe book