Very Good Recipes of Candy from Celebration Generation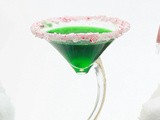 Candy Cane Martini
By Celebration Generation
12/25/12 12:22
Happy Holidays! Here's a classic cocktail to celebrate with today. Candy Cane Martini Corn Syrup Crushed candy canes for rimming 1 1/2 oz Vanilla vodka 1 oz clear creme de cacao 1 oz Creme de Menthe Using a clean fingertip, smear a thin ring of corn syrup...
Add to my recipe book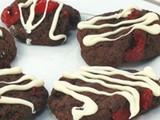 Massive Post of Holiday Baking and Candy Making Inspiration
By Celebration Generation
12/19/11 16:25
Less than a week to go until Christmas, and still so many reasons to bake loom ahead. Hostess gifts for holiday parties… a good spread for your own holiday party. Christmas dinner. Last minute holiday gifts… New Years' Eve! If you're sitting here, still...
Add to my recipe book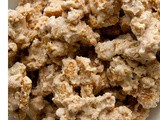 Clodhoppers Recipe: Cheap, Quick, Easy, addictive Candy
By Celebration Generation
12/12/11 17:43
Here's another one of those recipes that is so minimalist in both ingredients and preparation, I'm a little embarrassed to post it. Much like my Honey Dill Dipping Sauce Recipe, it may be simple and easy, but it's a hometown memory for me. I always enjoy...
Add to my recipe book